Welcome to Pauline Roche Fine Art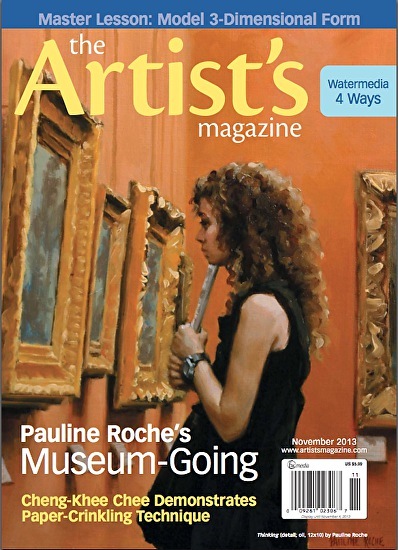 November, 2013, a feature article in The Artist's Magazine:
For the Love of Painting
Relishing the lushness of paint and the smell of linseed oil, Pauline Roche conjures
her subjects from masses of tone and color, connecting the present to the past.
by BJ Foreman
Coming in May 2014
SOLO EXHIBITION
NEWBURY FINE ARTS
BOSTON
The Souvenir Merchant (below)
has been awarded an Honorable Mention in the Oil Painters of America Online Showcase, Spring 2013.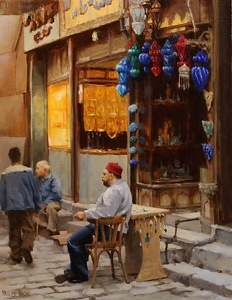 Checking the Nets, 30"x40" Oil, (below) has received an Artistic Excellence Award in Southwest Art magazine's annual competition.
The painting is featured in the December 2012 issue of Southwest Art.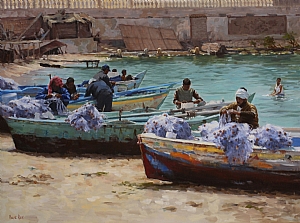 Saturday at the Met (below) has been awarded an 'Honorable Mention' in the July 2012 Oil Painters of America
online showcase competition.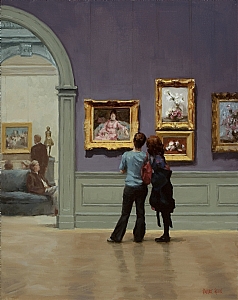 Luncheon at the Musee d'Orsay (below) has been chosen as a finalist in the Art Renewal Center's 2011/2012 ARC International Salon and received second prize in Tha Artist's Magazine 2012 Annual Art Competition featured in the December issue, 2012.