Welcome to Pauline Roche Fine Art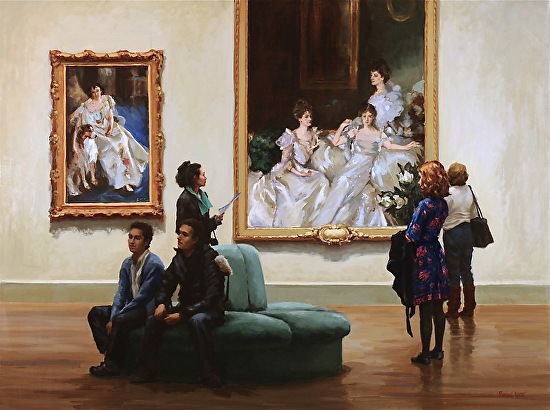 Afternoon in the Gallery of Masterworks,
oil on linen, 36x48
Award from Art Renewal Center
Afternoon in the Gallery of Masterworks was awarded 'Best Social Commentary - Runner Up' in the Art Renewal Center ARC Salon 2013/2014.
~
February 2014, a feature article in Southwest Art: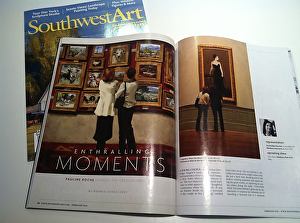 Enthralling Moments
Pauline Roche Honors the Creative Process
By Bonnie Gangelhoff
~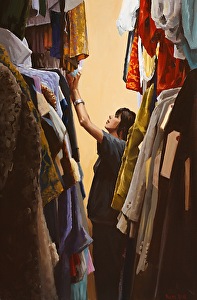 Selecting the Costume (above) has received the 4th Merit Award from the Portrait Society of America
in the 'Out of the Box' category for portraits, 2014.
(On exhibition Feb-March 2014 at the 20th Anniversary Invitational Show, Gardner Colby Gallery, Florida)
~
November, 2013, cover and feature article in The Artist's Magazine:
For the Love of Painting
Relishing the lushness of paint and the smell of linseed oil, Pauline Roche conjures
her subjects from masses of tone and color, connecting the present to the past.
by BJ Foreman
~~~